We are pleased to share a significant development for film and music enthusiasts. An official agreement has been established with the internationally acclaimed musician, Richard Bona, marking a notable collaboration for us.
The melodic compositions of Richard Bona will complement the visual narrative of the upcoming film, "Purification." With a distinguished career underscored by achievements and worldwide recognition, Richard Bona brings a distinct level of artistry to this partnership.
Originally from Cameroon and having left an indelible mark in the United States, Richard Bona's musical journey has been exceptionally notable. His exceptional talents have merited him esteemed awards and titles, solidifying his stature as a true virtuoso.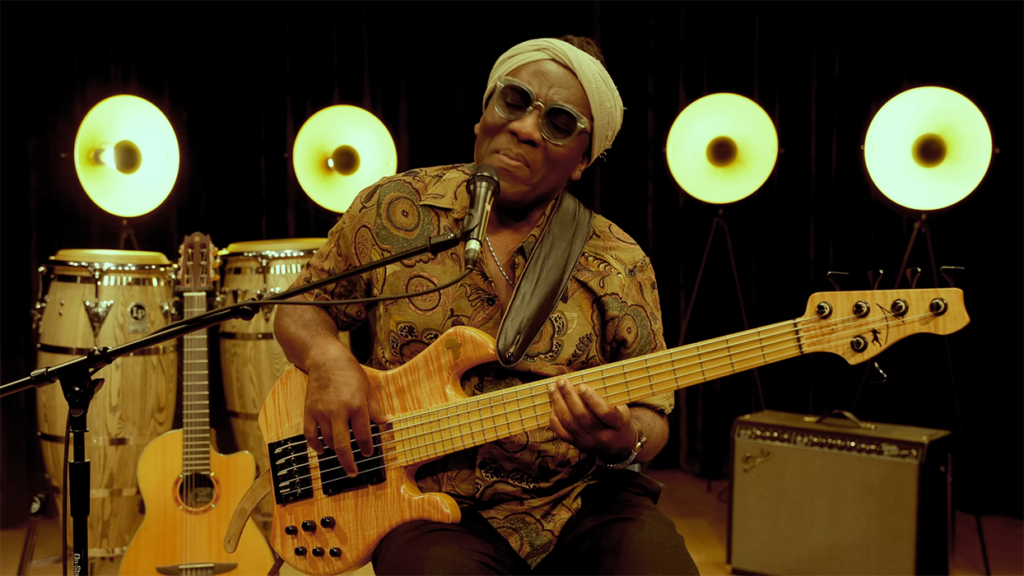 A noteworthy accomplishment includes Bona's victory at the Grammy Awards in 2009, where he secured the esteemed Best Contemporary World Music Album award for his contribution to "Global Drum Project." His mastery of style and technique led to the title of "Jazzman of the Year" in 2000, an honor bestowed upon him by France's respected Jazz Academy. Recognizing his profound impact on African music, Richard Bona received the esteemed "Order of the Cameroon Merit." This notable recognition not only acknowledges his musical prowess but also reaffirms his role as a cultural ambassador. Further highlighting his exceptional artistry, the BBC Radio 3 World Music Awards celebrated Bona by naming him Best African Artist in both 2002 and 2004.
As we move forward with this collaboration, Richard Bona's musical expertise will enrich the essence of the "PURIFICATION" Film. Prepare for an experience where his compositions seamlessly intertwine with our visual narrative, evoking a range of emotions.
For media inquiries, please contact: press@purificationfilm.com