The soundtrack of the film PURIFICATION will be composed by Artificial Intelligence with the help of researchers of the University of Luxembourg.
AI & ART pavilion was created in the University of Luxembourg for the "Esch2022" project (Esch-sur-Alzette is the European capital of culture in 2022). It is a multidisciplinary environment where scientists, artists and the public can meet and interact.
The Faculty of Science, Technology and Medicine of the University of Luxembourg in 2021 organized the "AI for Artists" course led by the doctoral researcher of the Computer Science Department Ms. Sana NOUZRI. Seg KIRAKOSSIAN, the director of the film PURIFICATION was one of the participants and after the completion of the course a new AI artistic project idea was born called "Watch a Film With Your Music".
Description of the project: Short films of 3-5 minutes based on the video material of the film PURIFICATION. Visitors of the AI & ART pavilion will watch the short films without sound and will make movements describing how they feel the images. Based on their movements and mimics the AI will produce a music composition that will be immediately combined with the video and in several minutes visitors can watch the same movie with "their own" soundtrack. Some of the music pieces created during this project will be used in the PURIFICATION full-length poetic documentary film.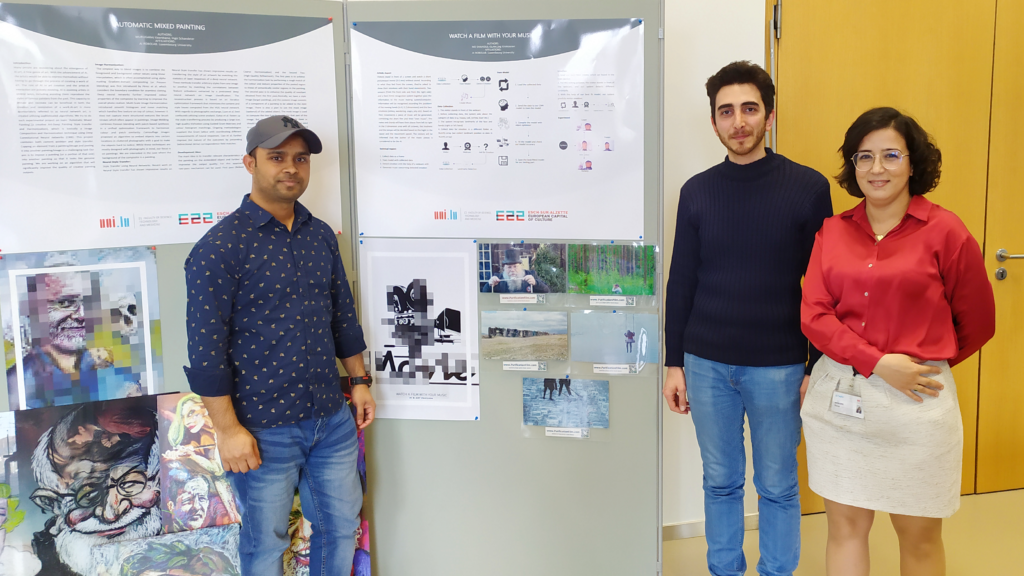 Master's degree student Mr. Shahidul M. ISLAM is currently in charge of this project under the supervision of Ms. Sana NOUZRI.
The poster of the project "Watch a Film With Your Music" was presented during the official opening of the AI & ART pavilion on March 11, 2022. The exhibition of the project "Watch a Film With Your Music" is expected to be in Autumn 2022 in frames of "Esch22".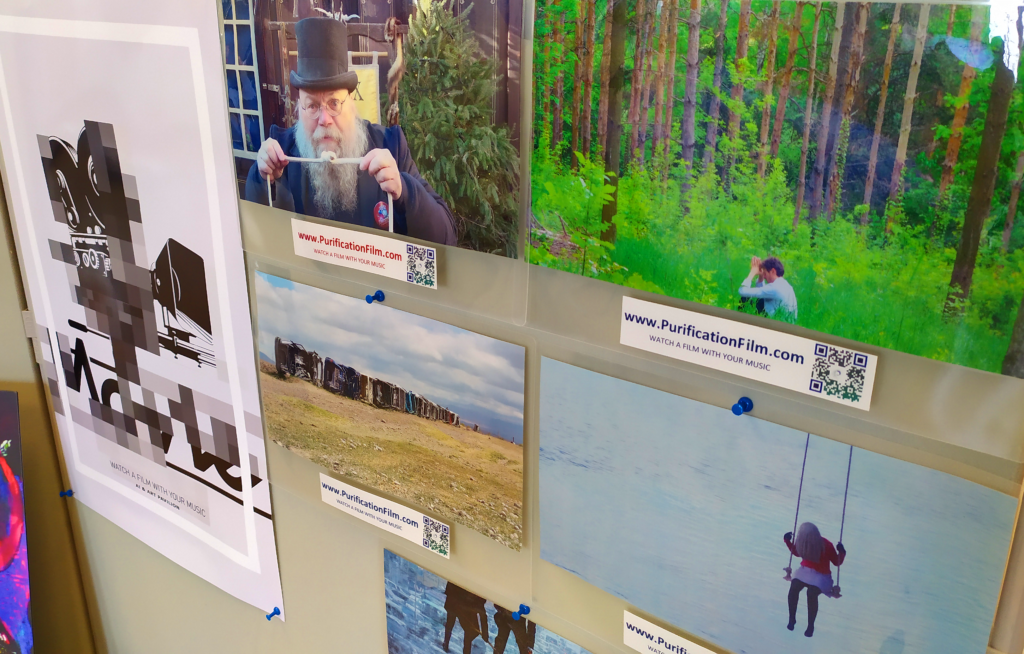 PURIFICATION film in Luxembourg is supported by the Formation et Sensibilisation de Luxembourg a.s.b.l.